SUNSET Tavern Snack Bar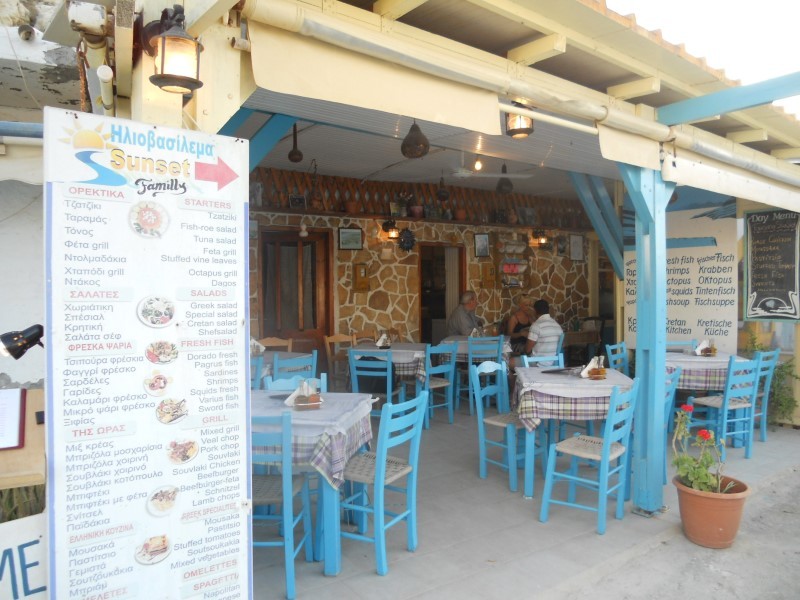 More photos
Click to enlarge
"Taverna sunset" is maded by Anna Xaralambaki and her husband Manolis is Matala.
Located at the southern end of the Bay, you first pass the noisy bustle of bars and clubs on the waterfront. Through the middle of the last local below on the water the way, before you climb steps carved into the stone to Anna's Tavern.
From the sheltered and covered terrace you have a beautiful view over the Bay and over to the famous caves. The eponymous and beautiful sunset is but the best forward on the veranda facing the sea to enjoy.
Along the way, you can already have a look in the kitchen and inquire about specials of the day.
Address: Matala - Heraklion
Telephones: 0030 2892045737
Mobile: 0030 6942622235, 0030 6940033019
Fax:
Email: tavernasunsetmatala@gmail.com