Sea View Cafe Bar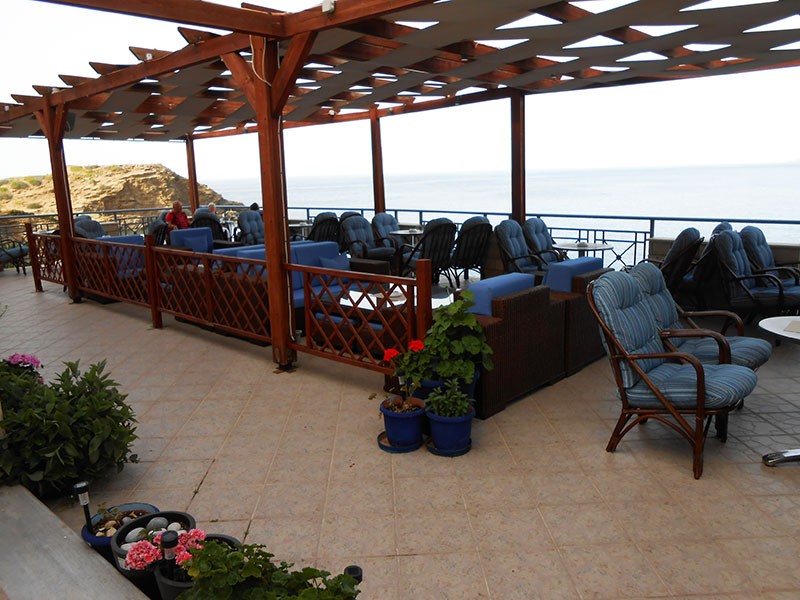 More photos
Click to enlarge
Sea View Apartments & Cafe Bar is a popular venue, situated on the north west coast of Crete,set high on the coast line of the beautifully quiet fishing village of Bali, Rethymnon .It is close to Bali harbour and the popular Karavosasi beach...Overlooking the the Cretan Sea with magnificent views that encapsulate the beauty of the Island.To be enjoyed by day and by night ,the panoramic view is a major feature of this exquisite venue.
Sea View apartments all have panoramic sea views.Each has a small kitchen service area with separate bedroom and bathroom. These beautifully furnished rooms have free wifi and air conditioning.
Sea View Terrace Bar is situated on the rocky Cretan coastline and to enhance your overall experience this open air Terrace Bar has been designed for comfort and relaxation .It houses a large selection of internationally famous brands of drinks and is famous and well known for its delicious selection of cocktails...the bar is open to everyone .....residents and non residents alike and all are welcome to enjoy the friendly atmosphere provided by the owner George.
The extensive menu also includes..... coffees to cocktails, snacks to salads , wraps to waffles , crepes , nachos and much more.
The Terrace Bar is beautifully designed to comfortably seat around 60 people and bar seating is available around the bar which is alive with international conversation......with nightly Happy Hour and Afternoon Tea with Coffee & Cakes .... there is indeed something for everyone at Sea View!
Address: Bali - Rethymno
Telephones: 0030 2834094103
Mobile: 0030 6948888759
Fax:
Email: seaviewbali@yahoo.gr