MUNICIPALITY of APOKORONOS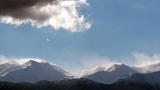 Rich but diverse are both the economic activity and the sceneryof Apokoronos. It has large mountainous areas and coastal areas, as well as award winning beaches. Tourist areas have intense and mild growth while much of the population is engaged in livestock farming.
The visitor is surprised by the scenery and areas classified as outstanding natural beauty, protected by Natura 2000. Georgioupolis, Kalives and Vrisses are among the most well-known destinations. It is a distinguished attraction not only for the region and Crete but also for the entire Mediterranean.
Fre region
Although declared as a landscape of unique natural beauty, the goods produced are not enough to keep people home. The terrain is hilly, produces excellent olive oil, wine and fine dairy products. The area's population increases during summer period, especially with expatriates, while the business activity developed is connected with agricultural and livestock products.
Vamos Region
It is a hilly region with diverse and interesting natural surroundings, dominated by local woody and herbaceous vegetation characterized by its rich architectural heritage. The coastal zone of the municipality is rocky and steep and because of its particular beauty it is classified as a region protected by the Natura 2000 program. There is a tame tourist development in Plaka and Almyrida, while is even tamer in Vamos, Gavalochori and other villages.
Krionerida Region
The settlement of Vrises is distinguished and best known, where thousands of passengers gather every year to enjoy beauty and freshness offered by the river in Vrissi. The Alidaki Tower, with its remarkable vaulted interiors, arched doors, dormitories, baths and stone stairs is situated in Emprosnero in Kremastos.
Georgioupoli Region
It is a distinguished region thanks to the lake of Kournas, the unique natural lake across the Mediterranean and the southernmost lake in Europe. The lake is created by the interference of underground water, which descends from the bulk of the White Mountains, from the impenetrable rocks and the sprawl of natural cavity. The lake, as well as the tourist resort of Georgioupolis, attract thousands of visitors.
Armenia Region
The largest area of the municipality is covered by pastures (55%). It has, however, award winning beaches such as Maistrali and Xyda, Kalyva, or such as Glaros, Blue Coast or Kera. The visitor can also find high standard hotels. The fortress of St. Nicholas, located in the settlement of Kyriakoselia, is one of the most important fortresses built by the Count of Malta Eriko Peskantori in Crete.
Asi Gonia Region
A capital village perched on a small hill of the White Mountains, Asi Gonia controls the mountain passes to the East, which explains why it has been the pioneer region during struggles against Turkish occupation and resistance against the Germans during the Second World war. Seat of the provisional government of Crete during the revolution of 1897.